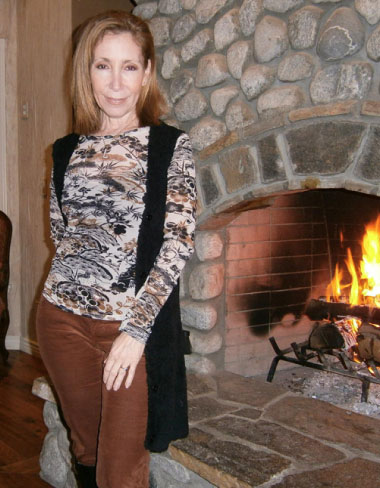 I was born in Far Rockaway, New York, a small, middleclass enclave a short train ride away from the city and an even shorter walk to the many beaches running up and down the Atlantic coastline where my summers were spent and memories were forged.
I was not one for school. To me the world seemed a great, big place and I couldn't wait to get started. But I did manage to get in a junior college or two, just enough education so that I could earn a living at whatever I chose to do. Over those working years, because I couldn't stay put for too long in one spot, I accrued a plethora of professional hats, more than most and as varied as the colors of the rainbow. One could rightly say I reinvented myself more times than a snake sheds its skin. If there was a bridge to cross, a detour to turn, I crossed, I turned.
But it would take more years of traveling and working in Mexico, a severe heartbreak, a move to Florida, to California, a divorce and the birth of my two children—not in that order—to eventually put me on the road to writing. As a young girl I'd dabbled some. Published a few poems, written a dining out column for a magazine, kept a journal…so I knew I had something to say. I just didn't think I could earn a living at it.
Like most unexpected things in life, the idea for a first book came to me out of nowhere. But it were those interests of mine in history and archaeology that made me want to write about Israel and the adventures of someone contemporary finding a mythical treasure and of course finding love—all the necessary ingredients I do believe a good story requires.
At present I am living in Florida just welcoming the arrival of my new granddaughter and when the moment avails itself, at my computer still writing.